Newsletters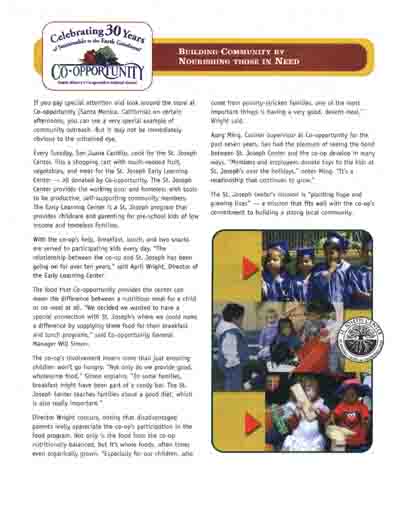 Sample Excerpt: Newsletter for Co-op Grocer (< click on image)

If you pay special attention and look around the store at Co-opportunity (Santa Monica, California) on certain afternoons, you can see a very special example of community outreach. But it may not be immediately  obvious to the untrained eye.
Every Tuesday, San Juana Castillo, cook for the St. Joseph Center, fills a shopping cart with much-needed fruit, vegetables, and meat for the St. Joseph Early Learning Center – all donated by Co-opportunity .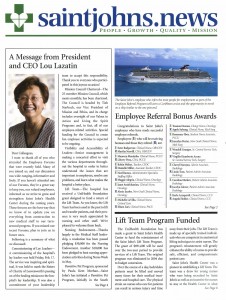 Sample Excerpt: Internal Newsletter at Saint John's Health Center                                     (< click on image)

The Endowed Named Donor Merit Awards are designed to acknowledge Saint John's nurses, nursing excellence, and those in other areas who support nursing excellence in significant ways. These awardees are nominated by their peers for exemplifying those qualities that matter most to patients and the community.
 ––––––––––––––––––––––
(310) 395-8539