Healthcare Marketing
Examples from dozens of health/biotech cover stories, columns, news items:
From Ask the Doctor at Saint John's :
Colon Cancer: Do I Really Need To Get Tested?
Look at it this way: You're having a lovely walk in the park- but you might be headed for a 50-foot cliff. Fortunately, just a few steps in the right direction could help you avoid the drop. Wouldn't you take those simple steps? Well, colon (colorectal) cancer is serious. It's the fourth most common form of cancer in the U.S. in both men and women. But it's almost entirely preventable through appropriate screening.
Focus On: Advances in Smart Pump Interoperability
24X7 Magazine (click to online version)
One Front Door for Service – 24X7 Magazine – Cover Story (click to online version)
At Spectrum Health in Grand Rapids, Michigan, an IT and Clinical Engineering convergence has been successfully proceeding for two decades.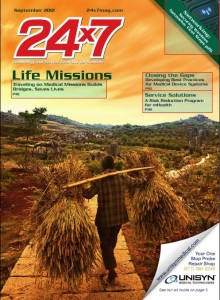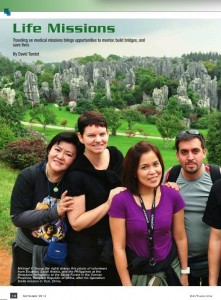 Life Missions – 24X7 Magazine – Cover Story (click to online version)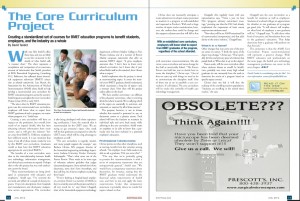 Core Curriculum Project – 24X7 (click to online version)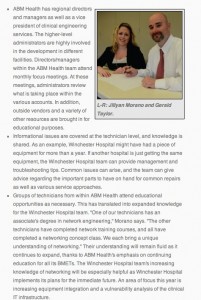 Best Of 24X7 issue (click to online version)

Los Angeles Healthcare Writing: Emergency Department Fast Track (click here)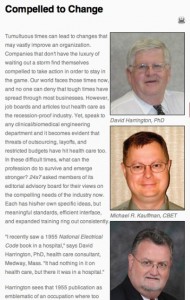 Compelled to Change (click to online version)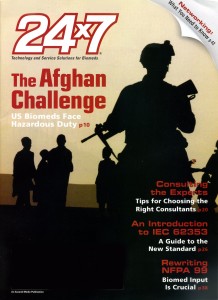 The Afghan Challenge – Cover Story (click to online version)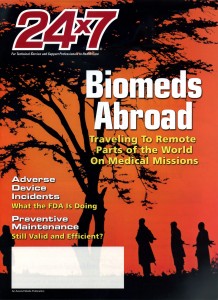 Going That Extra 8000 Miles – Cover Story (click to online version)
———————————-
(310) 395-8539